Landords FAQ - Everything landlords need to know about working with Garness Jones Residential Lettings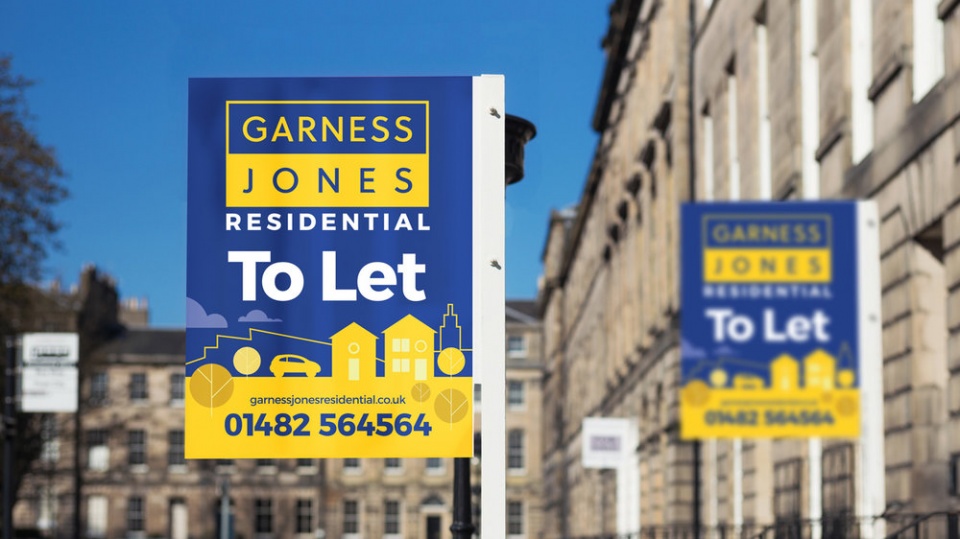 By Matt Johnson, Residential Lettings Manager
Do I need to tell my mortgage lender if I want to let out my property?
Yes. You need permission from your mortgage lender before you can rent your property. In some cases, they may want to impose certain conditions upon the letting. You may be able to obtain a buy-to-let mortgage if you are buying a property with sole intention of letting it out.
Do I need to change my insurance?
In most cases, the answer is yes. Standard home insurance will rarely cover you for the wide range of scenarios which may arise when letting out a property so it's wise to arrange specialist landlord insurance. You'll definitely need to insure the property itself, but you may want to consider protection for any contents or appliances you're going to provide. Tenants are responsible for insuring their own contents and belongings.
How quickly can you let my property?
The more attractive your home is, the more it will appeal to more people. Unfortunately, we cannot give any guarantees about how quickly your property will secure a tenant. But we will be honest and let you know if there are reasons why it is not renting.
What can I do to quickly attract tenants?
The simple rule of thumb is that a nice clean property will always attract good tenants. Redecorating is not essential, but we recommend that your property should be in good condition with clean flooring and unmarked paintwork.
If it's clean, smells nice and is decorated in neutral colours, you'll usually stand a better chance of securing a tenant more quickly.
Any property with a modern kitchen or bathrooms always rents much quicker too.
How will the rental value of my property be determined?
At Garness Jones Residential we have a detailed understanding of the rental property market in Hull and East Yorkshire. Usually, we'll be able to tell you how much a home like yours could fetch in a matter of minutes.
But before placing any property on the market we always conduct a complete and free valuation. Based on this, and taking current market conditions into account, we'll advise you about the monthly rental value we think is most appropriate.
In our experience, an over-estimated rental value can mean that your property suffers from an extended empty period so we try to offer as much advice as we can so you can make an informed decision.
How much could I receive each month from letting my property?
Obviously, this depends on the property type, its condition, the area where it's located and current demand. In recent years, the professional landlords we work in partnership with are enjoying typical annual yields of between 6 to 8 per cent.
Do I need to be present for viewings?
No. Most properties we let are already vacant so there's no need for you to be at the viewing – just give us a set of keys and let us handle the whole process.
Renting property can be a fast-paced environment. Allowing our lettings team to show prospective tenants around will ensure you don't miss out on any opportunities.
Our office is open 5 days a week to deal with any queries or questions – and we are certainly open to conducting out of hours viewings upon request. We also provide you with feedback on viewings.
What checks do you do on tenants?
As part of our commitment to landlords, we need to be certain that all tenants are able to afford their rental payments. We use a specialist credit referencing company and conduct an in-house affordability assessment to help us determine that a tenant will be responsible and take good care of the property.
Do I have to provide any furniture or appliances?
No, this is completely up to you. You can rent a property as unfurnished, part furnished or fully furnished.
For most 3-bedroom plus properties, we advise leaving it unfurnished as these tend to appeal to families with their own furniture.
On the other hand, a tenant looking for a 1 or 2-bedroom flat might expect it to be furnished.
Most landlords prefer to let their properties unfurnished as this minimises the need to repair or replace it.
Some like to provide electrical appliances – cooker, washing machine, fridge, freezer and dishwasher. But anything which is provided will need to be PAT tested and comply with safety regulations.
Basically, the more flexible you can be with regard to furnishings, the easier (and quicker) it will be to secure a tenant.
What standards should my furniture meet?
All furnishings must comply with the furniture and furnishing regulations – and display standard safety labels in a prominent position – as this can reduce the risk of fire.
Do I have to sign any long-term contracts?
Most landlords and tenants enter into what is known as an assured shorthold tenancy agreement (AST), which must run for a minimum of six months.
At Garness Jones Residential, we offer six month tenancies initially with the view to renewing the tenancy or holding over.
Landlords can ask for 12 month tenancies and then renewals or holding over also.
How do I know if I'm getting a good tenant?
Finding a high-quality tenant is essential as it provides landlords with a steady income stream - and peace of mind.
At Garness Jones Residential, we carry out a rigorous tenant application process which includes:
· Identity and residency checks
· Financial and credit reference checks
· Employer and current landlord references
· 'Right to rent' checks for non-UK applicants
· Obtain guarantors - if necessary
Once we're satisfied that a tenant will be a good fit for your property, we obviously let you make the final decision – based on the relevant information outlined above.
What are the 'Right to Rent' regulations?
Landlords are legally required to carry out a 'right to rent' check for all non-UK applicants renting a property to ensure they have a legal right to live here.
They must receive an acceptable proof of residency or risk a fine – and this is now a key part of our referencing process.
What is an inventory and do I need one?
An inventory is a list of all the contents, fixtures, fittings and condition of your property which is taken before any tenant moves in.
We recommend that a detailed inventory should be compiled before letting out any property. This could include high-quality photos to help avoid potential disputes.
Once complete, it needs to be checked and signed by all parties before the tenant moves in.
Should a dispute arise over damage at the end of the tenancy, you can use the inventory as proof of the original condition of your property and its contents.
At Garness Jones Residential, we can complete the inventory as part of your property management package.
How often will I hear from you once my property is rented?
We believe regular communication is important so we can keep you updated about your property and tenants
Once your property has been rented, simply let us know how often you want to be contacted and which method is best.
We meet with some portfolio holders on a monthly basis for a general round up on all their properties
Should any issues arise, we will liaise with you to reach an amicable solution as quickly as possible.
If your tenancy agreement is nearing its end, we will obviously be in touch to determine the best way forward for your property and tenant.
What is an EPC and why do I need one?
An Energy Performance Certificate (EPC) is a report which details how energy efficient your property is – on a rating scale from A (most efficient) to G (least efficient).
All landlords are required to purchase an EPC – which is valid for 10 years - for each property they own before they let it to a tenant.
From 1st April 2018, the property must have a minimum E rating – and landlords can be fined up to £4,000 for any property which breaches this requirement.
How can I improve my EPC rating?
There are many ways to improve your property's EPC rating – including:
· Use energy-saving lightbulbs
· Boost loft insulation to 270mm depth
· Fill cavity walls with insulation
· Replace old or inefficient boilers
· Add thermostats to all radiators
· Install energy-efficient double glazing
Do I need to get my gas appliances checked?
Yes. By law, landlords must be in possession of a Gas Safety Record (GSR) to ensure all gas appliances, pipes and flues in the property are in safe working order. This must be carried out by a qualified Gas Safe Register engineer and needs to be checked every 12 months.
Do I need to get electrical appliances tested?
By law, any electrical devices in the property must be safe for use and we recommend carrying out an Installation Survey or Portable Appliance Testing (PAT) to ensure you're 100% compliant.
Who will be responsible for paying the bills?
All utility bills are usually paid by the tenant – but this must be clearly stated in the tenancy agreement.
Who will pay the council tax?
The tenant is responsible for the council tax - unless you decide to include this in the rent. But this would need to be clearly stated in the tenancy agreement.
If your property is empty, it is the landlord's responsibility to pay the council tax.
What fees do I need to pay?
The amount you pay depends on the level of service you require. If you want us to handle the ongoing management of your property, Garness Jones Residential will deduct our management fees – 10% plus VAT - from your rent on a monthly basis. Click to see all our landlord fees now!
How do I receive my rent?
Rent is paid to you by electronic bank transfer into a nominated account on a designated date each month.
When do I receive my rent?
Usually this takes place at the end of each month, as long as the tenant has made their payment before the cut-off date.
Can I enter my property during the tenancy?
The landlord or letting agent is entitled to conduct 'routine' visits, but they must give the tenant 24 hours' notice to do so.
Is the property inspected during the tenancy?
Yes. We schedule in one routine maintenance check to ensure your property is being looked after properly and to check for any potential issues. Additional inspections can be arranged for £50.
What if the tenant damages the property?
If any damage is caused by the tenant, the must either pay to fix it or the cost of doing so will be deducted from their deposit at the end of the tenancy. However, fair wear and tear should be taken into consideration when assessing a property's condition.
What is fair wear & tear?
'Fair wear and tear' are considered to be 'reasonable use of the premises by the tenant and the ordinary operation of natural forces' under UK law. Before labelling items as damaged, the landlord must take into account various factor including quality and expected lifespan of decor, fixtures and fittings, the number of occupiers and the length of tenancy. The longer the tenancy, the more natural wear should be expected to the property.
Who organises repairs and maintenance work?
If you use our fully managed service, we take full responsibility for all repairs and will liaise with the tenant to coordinate any necessary works once approved by you.
We use an extensive network of trusted local tradesmen and contractors who complete repairs and maintenance for us regularly.
Under UK law, urgent repairs must be acted upon immediately - regardless of cost - as legislated in the Landlord and Tenant Act.
Should I use a managing agent?
Obviously, this decision depends how hands-on you're prepared to be when dealing with tenants. If you're happy to be at their beck and call, handling matters on your own will give you much greater day-to-day involvement.
If time is at a premium, choosing a fully-managed service will ensure you don't deal with any hassle. You'll never have to worry about your property and the agency will take care of everything – including any repairs, rent arrears or deposit disputes. Complete peace of mind.
Where do you advertise my property?
As well as marketing your property on our own website, Garness Jones Residential share your property details via RightMove and On The Market. We also use Facebook and LinkedIn to improve your property's online visibility.
What governing bodies are you affiliated with?
We are proud to be affiliated with the following regulatory organisations:
Royal Institution of Chartered Surveyors (RICS) – The global professional body promoting and enforcing the highest international standards in the valuation, management and development of real estate.
ARLA Propertymark – The UK's foremost professional and regulatory body for letting agents who ensure we operate to professional standards far higher than the law demands.
The Property Ombudsman (TPO) – A scheme which provides consumers and property agents with a free, impartial and independent alternative dispute resolution service.
Why might I need to use the Property Ombudsman?
Landlords can refer any complaint to The Property Ombudsman (TPO), an independent body which adjudicates on issues if an agent fails to address the problem in a satisfactory manner.
What happens to my tenant's deposit?
By law, Landlords and letting agents MUST register the tenants' deposit with an approved Tenancy Deposit Scheme – designed to protect the tenant's money and resolve any disputes at the end of the tenancy. At Garness Jones Residential, we place all money into a RICS-accredited scheme.
How do I receive my rental income from my letting agent?
At Garness Jones Residential, we organise for tenants to pay their rent to us via standing order or direct debit into a client account. We will transfer the money to your account (minus our commission and any fees or invoices) to you on a pre-agreed fixed date.You will also receive a statement and invoice every month.
What happens if the rent is paid late?
Thankfully, this rarely happens because of our stringent tenant checks. Should it happen, the first step is to speak to the tenant immediately to see if they are having any problems. If possible, we will try to negotiate a suitable payment plan which takes into account any potential change in circumstances so they do not slip into arrears. If necessary, we will serve notice on a tenant if they do not adhere to these terms or if arrears mount up quickly.
What if the tenant fails to pay their rent?
Non-payment of rent is extremely rare. On the few occasions when it does happen, we chase the tenant for payment and help you choose the most appropriate course of action. This may include issuing small claims court proceedings, using a debt collection agency or serving a removal notice if the tenants are still in the property.
Depending on your circumstances, it may be sensible to take out a rent guarantee insurance which will protect you in the event of non-payment.
Is it possible to remove a tenant?
If a tenant refuses to leave the property at the end of a Tenancy Agreement, taking legal action will be necessary so you can regain possession of it. As part of our fully-managed service, we would deal with this on your behalf.
Can my tenant refuse an increase in rent?
According to the Tenancy Fees Act 2019, landlords are only allowed to renegotiate the monthly rental fee by using a 'rent review clause' or by using a statutory section 13 notice.
Unless there is a clause in your contract with the tenant which states that the rent can be increased, a landlord or agency cannot increase it during a fixed-term agreement.
If a fixed-term agreement does not exist, there are no rules limiting the amount the rent can be increased. This would apply to a periodic tenancy where it is reviewed on a rolling week-by-week or month-by-month basis. However, you can't usually increase the rent more than once a year, unless the tenant is in agreement.
Do landlords need to pay tax on rental income?
Landlords might need to pay tax on their rental income, but this depends on their individual circumstances.
By law, all landlords MUST inform HMRC if their income from property rental is between £1,000 and £2,500 a year.
If your income is between £2,500 and £9,999 after allowable expenses (or £10,000 or more before allowable expenses), you MUST complete a Self-Assessment tax return.
If your rental income is lower than £1,000 a year, there's no income tax to pay and you do NOT need to register with HMRC or file a tax return.
Due to the complexities of this area, we would recommend that all landlords seek professional advice from an accountant or tax specialist.